Sales partners

Netframe: Collaborative solution at the center of your productivity!
With Netframe, communicate more effectively internally, boost your productivity, engage your people, your teams, your partners, and your entire professional network.
Our solution adapts to your needs and constraints. More than a product, we offer real support to our customers in the digitization of their processes.
Netframe integrates the LiveConsent connector for the electronic signature of your documents.

ATOL Conseils et Développements designs and develops business applications for the benefit of major players in the public and private sectors in France. With a project approach forged on the values of sustainable development, agility and technical excellence, we put at your service our know-how for your digital transformation. Our major areas of expertise: Electronic document management (1st integrator Alfresco in France), business intelligence (reference integrator of Pentaho in France), cartography and geographic information systems, DevOps, industrial IT and development of sites and portals ( TYPO3, Drupal …).
More Atol Conseils et Développement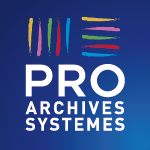 PRO ARCHIVES SYSTEMES, a leading third-party archiver
The history of any company lies undeniably in its archives, whose usefulness is found at each consultation. That's why, for almost 30 years, PRO ARCHIVES SYSTEMES has been offering technical and technological know-how in physical and digital archiving to private companies and public institutions.
PRO ARCHIVES SYSTEMES is positioned as one of the leading third-party archiver in the physical and digital archive management market.

Business Card Associates intervenes on cryptographic media lifecycle projects, digital identity or data protection, integrates and supports the deployment of your authentication, encryption and electronic signature solutions.
Institutional partners

Syntec Numérique is the first professional syndicate of the French digital ecosystem. Its members are ESNs (Digital Services Companies), technology consulting firms, software publishers and Web players, nearly half of which are located in the regions. Together, they represent 80% of the turnover of the sector in France and 447,000 jobs.
The union welcomes large groups, medium-sized companies (SMEs), SMEs and start-ups. They represent all digital professions, from infrastructure to video games, from embedded devices to mobile devices or security.
Almetis is a member of the 5000 start up program.
EFEL Power – Undertaking in France for the Software Edition
EFEL Power is a cluster of French software publishers that brings together companies and personalities of the French innovation ecosystem in order to bring out the champions of tomorrow in France and abroad. Almetis has been a member of EFEL Power since its creation.
To join EFEL Power, you have to:
Being a software publisher: The software edition must represent more than 50% of turnover by cumulating: license, maintenance, SaaS and service on its own software.
Realize R & D in France: The French company must create more than 50% of the added value in France thanks to R & D.
To be independent and French: The capital of the company must be owned for at least 50% by natural persons residing in France for tax purposes.
Technology Partners
Thales e-security is a historical partner of Almetis. In 2014 Almetis integrates the ASAP program.
ASAP (Alliance for Solutions and Applications Providers) is a forum for forging a valuable technological and commercial relationship between Thales e-Security and our technology partners. The ASAP program is designed to bring benefits to both our companies and, ultimately, to our mutual customers. As an ASAP partner, you are considered an extension of Thales, which means that you have access to information, tools and resources to ensure that you can meet the business needs of our joint customers.
Other technological partners :